Hello world!
We're proud to present Riversurf, the only one known (at least for me) watch application to track your standing wave sessions.
Riversurf is a smartwatch app (currently for Garmin) to monitor your river surfing sessions in rapids, wave pools, Citywave, Eisbach or wherever you find a standing wave.
Features
The app logs the following data (if your watch supports it):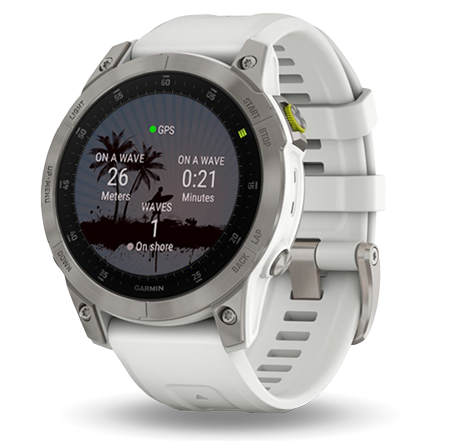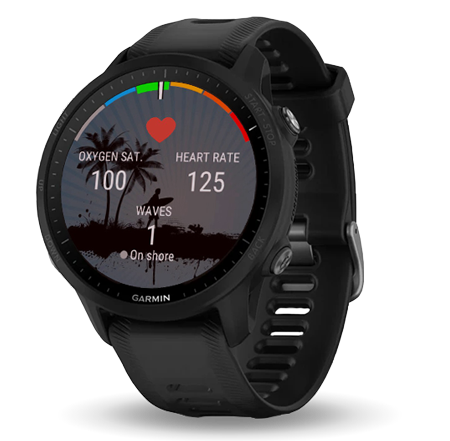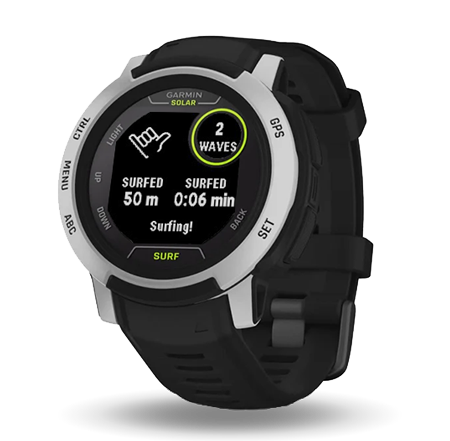 GPS location
Known where are you surfing
Session duration
How long was your session
Number of waves surfed
How many waves were you surfing
Meters on the wave
How many meters on the waves
Time on the wave
How many time are you spent on the waves
Lap per wave
Detailed lap per each wave you was ride
Heart rate
Known your heart rate
Blood oxygen saturation
And your blood oxigen saturation
Maximum speed reached
How fast you ride
Average speed
Session speed average
Temperature
Weather conditions
Atmospheric pressure
Could be rain?
With all this, it registers the activity so that you can have a reference of what your sessions are like, which ones have you taken advantage of the most and, in general, clear information on the activity carried out.
Web services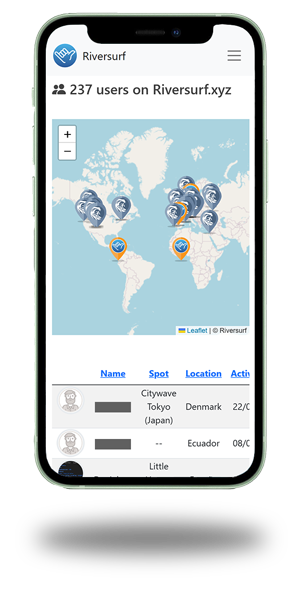 Now you can register, pair your device and your sessions will be sent to the web when they finish.
We start with a new service to pair your devices and enjoy visualizing all your sessions in the same place. Also to be able to contact other users on the platform.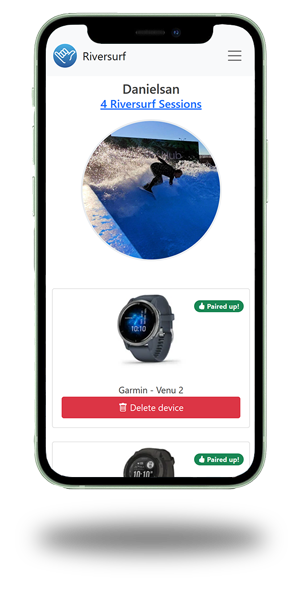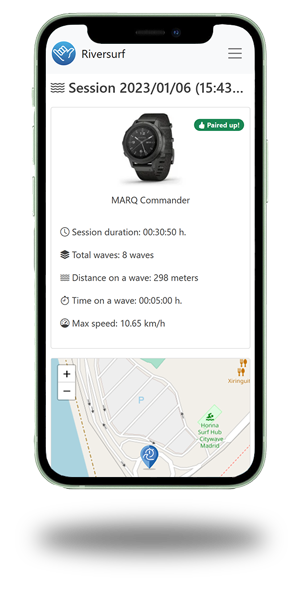 Check them on your mobile or desktop, see the waves you took, their duration, speed, manage your devices and much more.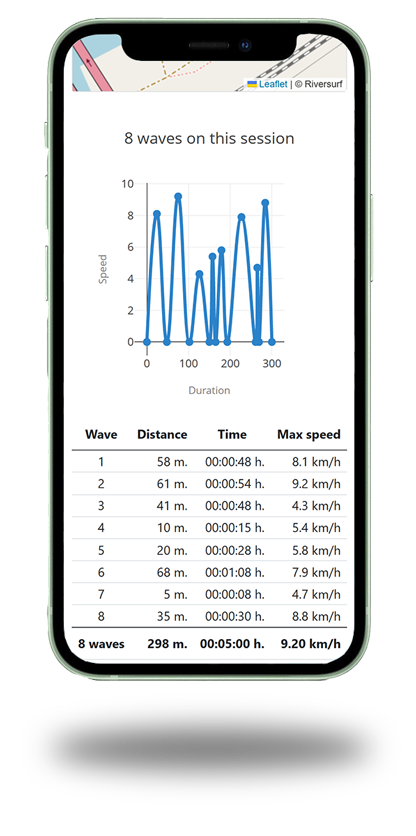 Do you like how it looks like?
Login or Register and start building the only one river surf platform!
Where to find
At this moment, you can find this watch application in Garmin Connect IQ.
Coming soon others options for wearOS, iOS, etc.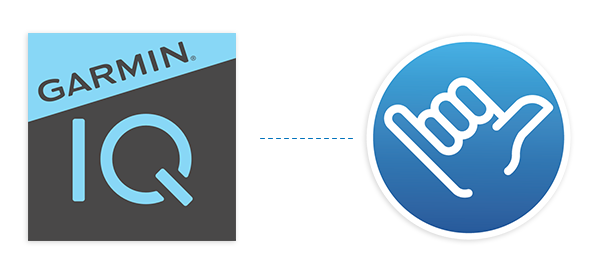 Pricing
Currently the application is completely free although you can help its development by inviting me to a coffee :)

Also we did some merchan on RedBubble in order to promote the app.
Contact
If you have questions or want more information you can use this form and we will contact you as soon as possible.
Do you want to sponsor the app? We will be delighted to count on you!